PIM is an abbreviation for Powder Injection Molding, which is an injection-molding manufacturing method that blends metal, fine ceramic powder and organic binders.
It is different from injection molding with aluminum die cast or thixomolding, which are representative of processes for metals with low melting points. Instead, it is possible to mold and sinter with a high precision titanium and other metals with extremely high melting points.
Business Features
1

We can mass produce processing resistant material with our own technology at a low cost and with high efficiency.

With PIM, the obtained sintered body has a very high degree of dimensional accuracy, contributing to machines, electronic parts and green devices with our sintered products across a variety of industries.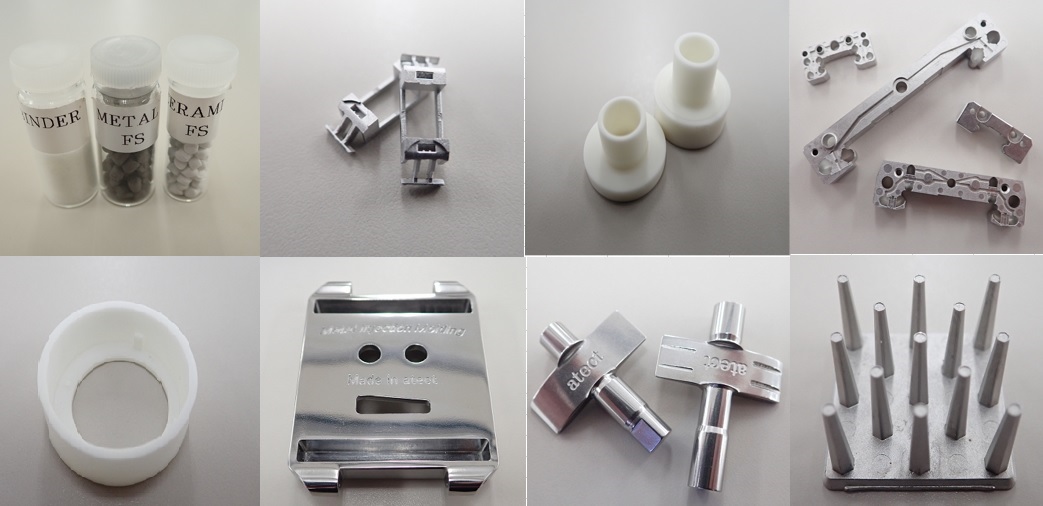 2

Environmentally friendly PIM binder

A "full-mode binder" is an essential molding aid to give metal powder or ceramic powder injection molds liquidity. We don't use dangerous solvents and catalytic gases when debinding powder injection molds. Instead, we use an environmentally friendly PIM binder.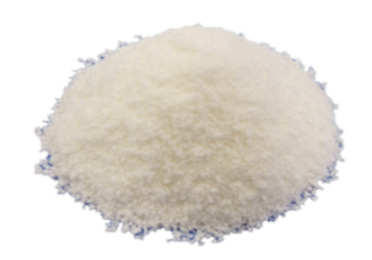 3

Feedstock materials with high-level handling properties that correspond to injection molding conditions.

With powder injection molds, after we knead metal or ceramic powder with the binder we developed, the extruder does the pelletization processing to turn them into pellets and produce what is called feedstock material. At atect, we use feedstock materials with high-level handling properties for a variety of injection mold conditions.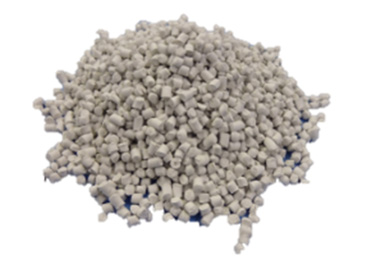 What's PIM?
PIM (Powder Injection Molding) is explained in an easy-to-understand manner with animation.
Developing a heat sink with complex 3-dimensional qualities to maximize the heat-dissipation effect
With the massive increase in electronic information, the problem is greatly increased heat generation and energy consumption. At atect, we use our ceramic powder injection mold technology to develop heat sinks with complex 3-dimensional qualities to maximize the heat-dissipation effect.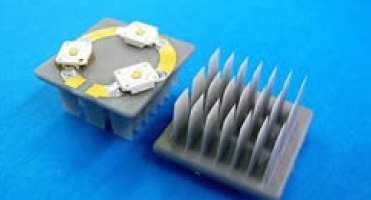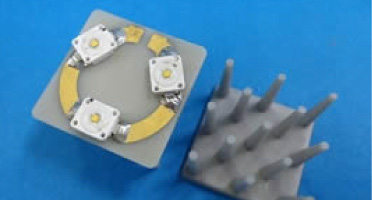 The overall performance of our heat sink is No. 1, because we have aluminum-lined thermal conductivity and close to 10-fold the thermal emittance.
As for large-capacity semiconductors (=increase in size), to simplify the many layers of the layered structure, reduce size and weight.
We contributed greatly with a heat sink and insular integrated structure to reduce costs.
Product Features
Can make a multi-piece part into one piece
Can correspond to complex 3-dimensional qualities
Wide variety of casing designs
Principal use
| | |
| --- | --- |
| | Automotive heat sink |

| | |
| --- | --- |
| | Medical endoscope part |

| | |
| --- | --- |
| | Other precision instruments |
| | |
| --- | --- |
| | camera |

| | |
| --- | --- |
| | Implant article |